Ensure your employees know the true extent of their rewards and benefits package by showing it with Edenred's Total Reward Statements.
Providing benefits and rewards is one thing, but communicating what's what will help to attract, retain, and motivate employees by helping them to understand the investment you make in them.
Value

Your people can see the true financial value of their entire package

Ease

Adds to your flexible benefits platform with ease as an extra module

Personal

Customisation options let you adapt everything to a way that suits you.
Show employees their worth with Total Reward Statements
A stellar benefits and rewards package is top of the list for many employees now, but, how many know the true worth of the rewards and benefits package being provided?
You can now do this with the use of Edenred's Total Rewards Statements. An additional online module, this can be added to our flexible benefits platform with ease. The module enables employees to log in and understand the full value of their benefits and rewards package. This includes everything from basic pay to benefits and more.
Once accessed, the various components of their package are broken down in an easy-to-understand format, providing links to further information and a view of the total financial value of everything added together for maximum impact.
Due to the automatic link into the flexible benefits platform, there is no additional admin from your teams as data is automatically updated from an employee's benefit selections. And if you have any further requirements, the customisation options will ensure you can adapt everything to a way that suits you.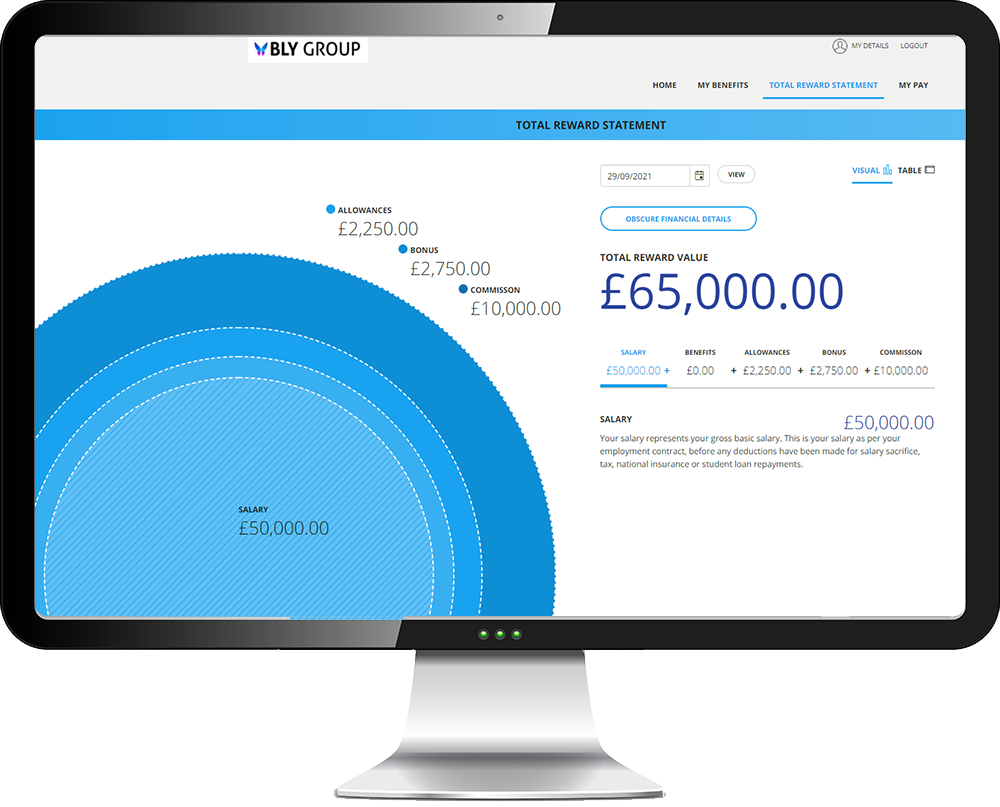 Select eCodes vouchers for the perfect year-end reward
Give a festive 'thank you'
Show your appreciation to employees for their hard work in 2023 with a personalised reward which supports financial wellbeing.
Our select eCodes vouchers and prepaid gift cards offer huge choice for employees at the UK's top online and high street brands

.

Our prepaid gift cards can also be redeemed at local businesses to support your local community.

Quick and easy to set up, with minimal admin and hassle.
Plan ahead and get the perfect gift ready to go in no time at all - get in touch to find out more today.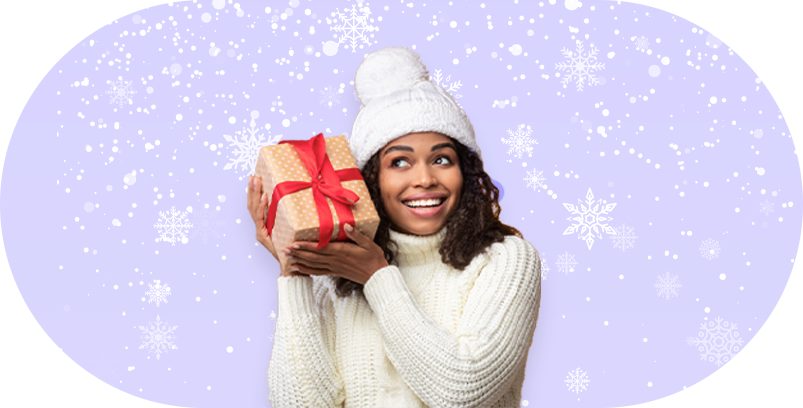 How can Edenred's Total Reward Statements benefit everyone?
We know that rewards and benefits are now a necessity when it comes to businesses and their employees.
However, understanding the true effects can help drive home the true extent of how beneficial these benefits and rewards packages are. On top of that, highlighting how they work for employees can help everyone else too. Here's how:
Total Reward Statements and your business
The module will help to attract and retain employees by effectively communicating the true value of your investment in them over and above their payslip


It offers a truly personalised communication to strengthen your employee value proposition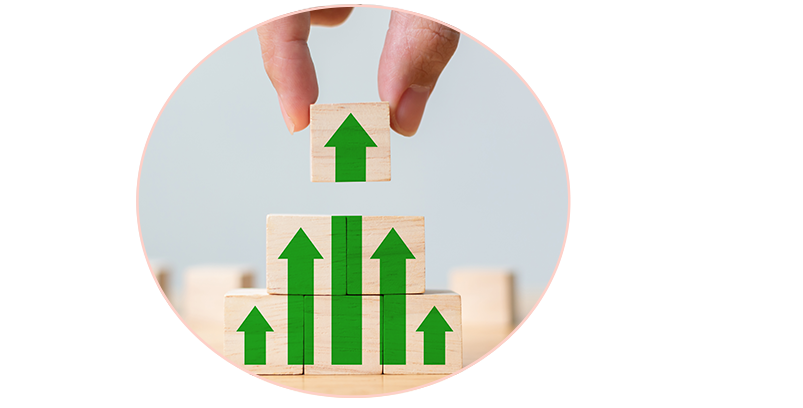 Total Reward Statements and your admins
The data is automatically updated in real-time as employees make changes in their monthly, and annual selections, saving you complex data and admin time



You can add non-financial benefits reminders such as EAP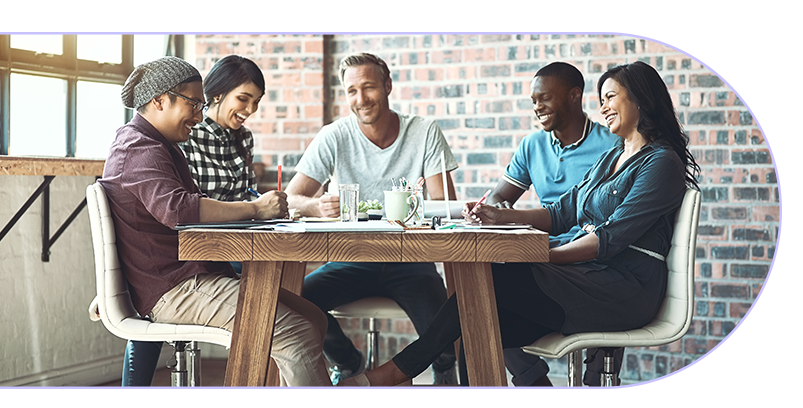 Total Reward Statements and your employees
They'll be able to view the value and breakdown of their entire salary and employee benefits package



They'll be able to switch between different views and filter through dates in a fully device-responsive and engaging online experience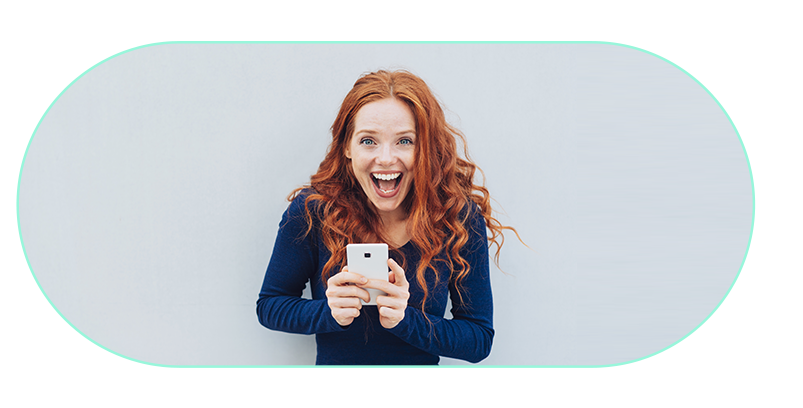 How do Total Reward Statements work?
Design

One of our experienced consultants will take you through a quick Total Reward Statements scheme design process to ensure we fully understand your needs

Activate

We'll then work with you to get the module activated before testing it on our flexible benefits platform

Go live

Once live, employees can simply log in to view their online total reward statement anytime, anywhere
Why Edenred's Total Reward Statements are for you



The module is quick, easy, and straightforward to set up
We provide dedicated and experienced project managers, account managers, and communications experts to assist you if needed
You'll be provided peace of mind when it comes to data security with our ISO27001 accreditation
Your employees will be provided with a slick and engaging online user experience
Show your employees their true value. Talk to us today!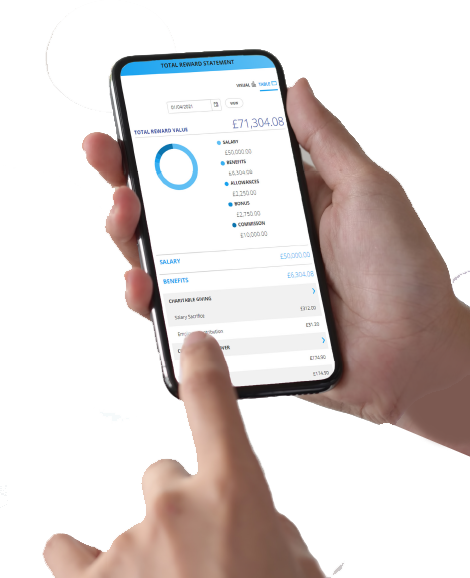 Products you may be interested in:
Employee Discounts

Easily give your team access to hundreds of employee discounts from a range of top brands including tech, fashion and travel

Select Incentive eCodes

Select eCodes make it easy for any organisation to send personalised eCodes rewards to employees in 3 simple steps

Prepaid cards

Discover a secure, efficient, and engaging way of paying out rewards and incentives with prepaid cards

Platforms overview

Edenred offers a comprehensive solution for companies to enhance employee engagement and motivation find the perfect solution for your business

Ticket Restaurant

Help your employees stretch their wages further with the ticket restaurant card, a prepaid card that can be spent at supermarkets, grocery stores, food outlets and restaurants

Eyecare vouchers

The Edenred eyecare vouchers scheme enables organisations to protect their employees' physical wellbeing and eye health, with an easy to use management program