Invigorate your sales team with the help of Edenred's innovative rewards and incentives solutions, designed to drive better results for your business.
Edenred can help you to power up the performance of your sales team through our extensive offering of innovative, easy to set up rewards and incentives schemes. Helping you to boost motivation within your teams to reach targets quicker with less time managing programmes, and more time maximising success.
Incentivise your sales team with solutions from Edenred
There's a fine line between falling short on targets and smashing them, which is something anyone in business will know. And, with people being key to smashing those targets, incentivising sales teams couldn't be more important for businesses in every field.
Here at Edenred, we have a variety of innovative sales incentive solutions that'll provide you with the software and reward mechanisms to set up, manage, and deliver targeted incentives that make a real difference to your employees' performance.
Whether it's fast and simple reward eCodes, prepaid cards, or a fully automated platform solution, we have the solution to help you build stronger relationships with your sales teams.
Overall, our solutions can help you by:
Inspiring performance

Offering the right incentives to in-house sales teams to inspire peak performance and smash targets

Reducing admin

Helping to reduce the heavy admin involved in running schemes and paying out rewards

Offering choice

Offering a choice to sales team members to choose a reward that most excites them
Discover Edenred's incentivising solutions
Knowing what it is your employees want and need is key, which is where Edenred can help. Our expert knowledge of employee engagement and experience is what makes our solutions stand out from the crowd.
From incentive software and prepaid cards to rewards to deliver programmes that make a real difference to performance, our solutions tap into what makes your sales teams tick, and therefore perform better and stay longer.
Here's a little look at Edenred's solutions for incentivising sales teams:
Prepaid cards
From a one-off to regular payments, including bonuses, these prepaid Mastercards® are safe, secure, and convenient. Cards include:
Ticket Restaurant® for a tasty treat

Compliments® for multi-store shopping

Incentive Award, to spend at millions retailers within the Mastercard® network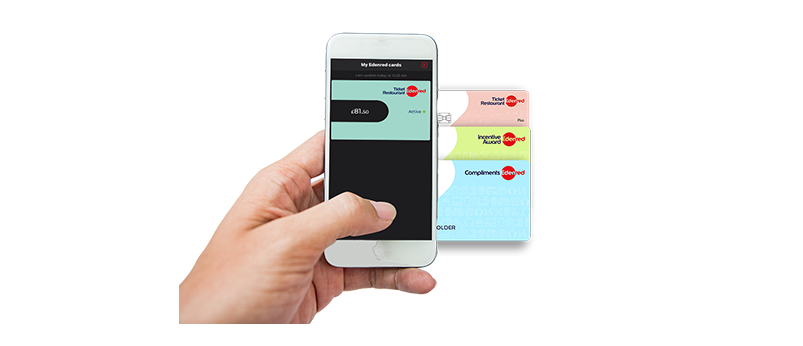 Select reward eCodes
Easy to use and easy to redeem, rewards of any value can be sent to recipients wherever they are in minutes, and redeemed at a huge number of leading brands across the UK.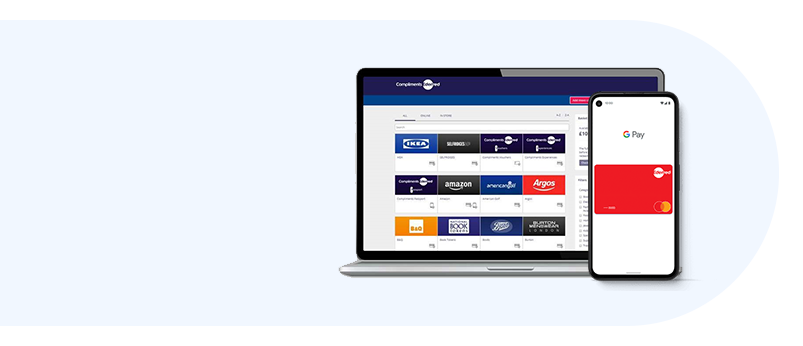 Connect Incentive
Say goodbye to hours and hours of admin time. Connect Incentive allows you to set up, automate, and communicate your incentive programmes online via an engaging participant website with ease.
Incentivise performance against any measurable KPI. Simply create your targets, set up the rules and rewards, send communications, and off you go.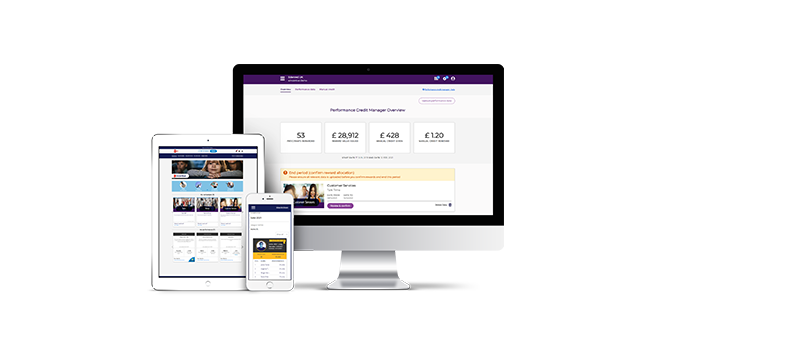 Why Edenred's solutions for incentivising sales teams are for all businesses
Simple and innovative

Our solutions are both simple and innovative and can work across internal sales and field sales, whether employees are working from an office or at home

Quick, free and hassle-free

Our solutions provide quick, easy and hassle-free onboarding, and require no costly development work

Access to 000's of retailers

Our solutions provide access to a large network of retailers for the best choice of eGift cards

Improve performance and ROI

Our solutions allow you to mine data and analytics to drive more intelligence to help improve performance and ROI
See how you can fire up your sales teams with our solutions