Enhance employee performance and increase engagement with employee reward and recognition solutions from Edenred.
From celebrating the success of your employees to creating a culture of appreciation, our reward and recognition solutions are designed to help companies and their employees thrive.
Empowering employees empowers business
Did you know, companies with higher engagement and enablement levels also have 4.5 times more revenue growth? That's because nurturing everyday connections with your employees helps to create a stronger, more positive culture for success.
And, with highly engaged teams showing 21% greater profitability and productivity, and 200,000 employees noting recognition as the strongest driver for engagement, rewarding and recognising performance is the perfect way to do this.
Here at Edenred, we can help your company:
Reward and recognise high performance

Reward and recognise a diverse workforce across the business

Provide choice, which allows employees to choose the reward that suits them

Provide flexibility for the delivery of rewards

Provide speed and ease when setting up and delivering reward and recognition programmes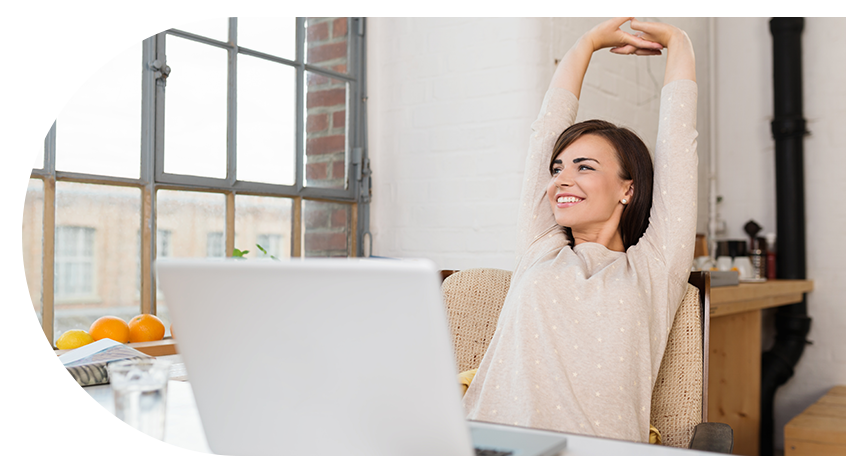 Rewarding and recognising performance with Edenred
As you can see, benefits to support employee wellbeing and engagement are no longer a nice perk, but an essential one.
However, not all businesses or employees are the same, which is why Edenred provide a wide range of solutions to help you reward and recognise employee performance. These are:
Select reward eCodes
Provide employees with digital reward eCodes of any value, wherever they are, in minutes. These can then be redeemed against a wide variety of retailers.
Prepaid cards (Incentive Award, Compliments, Ticket Restaurant)
Secure, safe, and convenient, these Mastercard® prepaid cards can be loaded with one-off or regular payments, including bonuses as part of reward and incentive schemes. Cards include:
Ticket Restaurant® for a tasty treat

Compliments® for multi-store shopping

Incentive Award, to spend at millions of retailers within the Mastercard® network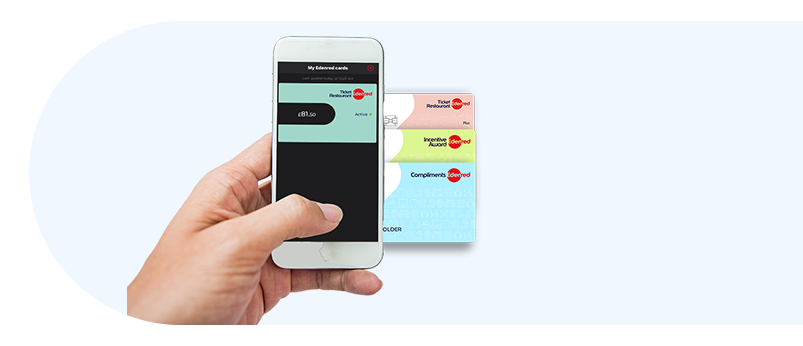 Connect Recognition
Create and build an online community where direct or peer-to-peer social recognition can take place, and long service awards can be presented, to bring the values of your company to life in a fun and engaging way.
Connect Incentive
Save hours upon hours of admin time with Edenred. This solution enables you to set up, automate and communicate your incentive programmes online via an engaging participant website.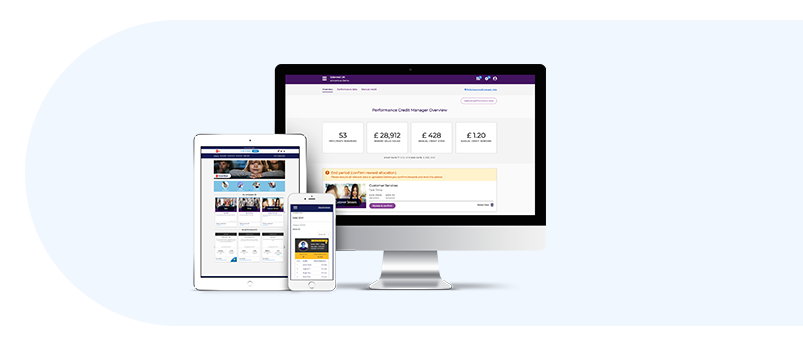 Why rewarding and recognising performance with Edenred's solutions are for everyone
Easy to implement

Our range of solutions are easy to implement and use, and provide financial and non-financial rewards, recognition, and flexible distribution options

Fully customisable

Our solutions are fully customisable to your brand without complexity or hidden charges for when your scheme evolves

Tracking and reporting

Our solutions will provide you with a deeper level of tracking and reporting, including visibility of usage and spend, which will help to drive intelligence back into your reward and recognition strategy

Trusted by 000s

Our solutions are supported by a large network of retailers for the best choice of eGift cards for financial rewards
Discover how you can reward and recognise your people with our solutions