Want to drive sales performance ahead of the competition? Channel, distributor and reseller incentive programmes are the way forward.
Driving sales revenue, quality objectives, and winning market share while taking the pain out of admin may sound like a pipe dream, but you couldn't be further from the truth. With our unique expertise, coupled with innovative incentives administration technology, digital rewards, and prepaid cards, your channel sales and marketing managers can do just that.
Our channel and reseller technology can help to fix your problems
We know your problems, you're trying to drive up sales, win market share, and much, much more, but the admin can be a huge roadblock for many businesses.
While incentives can help with this, we know that one incentive won't work for all businesses, which is why we provide a host of different incentives to ensure you can meet the needs of your programme and your audience, whilst taking out the heavy administration and complexity.
At Edenred, we can provide a whole host of solutions that can help you to:
Stand out

Stand out against your competition in a highly competitive marketing

Improve quality

Incentivise more sales, while also improving the quality of your sales service

Reduce admin

Streamline admin worries to help you focus your concentration elsewhere
Discover Edenred's channel and reseller incentive tools
From quick and simple digital rewards and prepaid cards to intelligent incentive software, here's what Edenred can provide:
Incentive Award card
Fully personalised and brandable, these little cards are prepaid and can be spent with millions of retailers within the Mastercard® network. How do they work?
Simply load a one-off or regular payment to ensure a safe, secure, and convenient solution

Cards can be added to your digital wallet, such as Apple Pay or Google Pay, meaning you can pay directly from your phone wherever you are

The trusty app ensures you can keep on top of your finances, whether that's checking your balance and transaction history or accessing special promotions and free prize draws – everything can be done with a few quick taps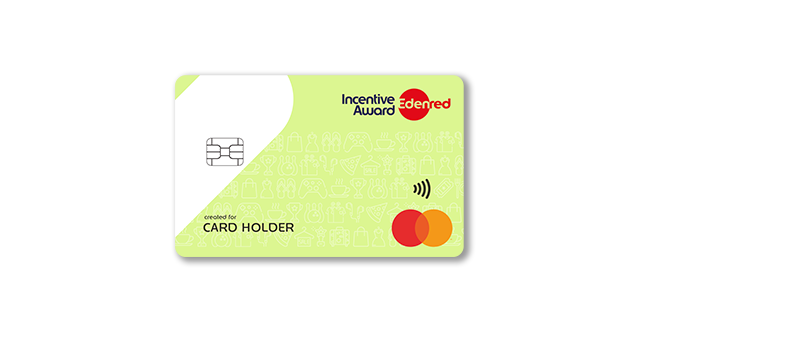 Edenred Select reward eCodes
Fast. Personalised. This is one of the best rewards around.
Quick and easy to send or download, recipients can swap these eCodes for a wide range of eGift or gift cards for an experience that's truly rewarding to them.
How do they work?
Select allows you to send these digital reward eCodes to any recipient, with any value, wherever they are

Once received, recipients can redeem their eCode against a huge number of rewards at hundreds of retailers across the UK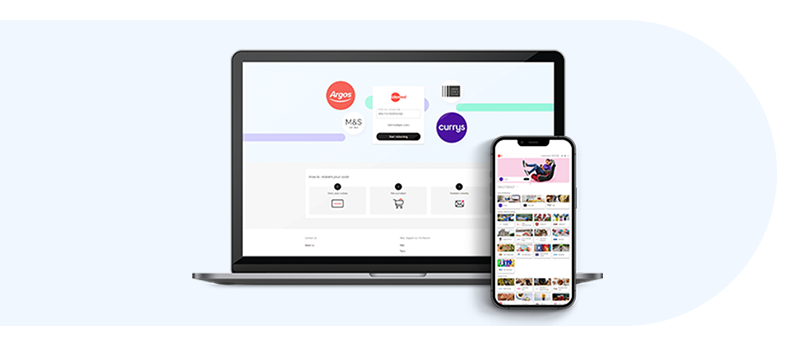 Why Edenred's channel and reseller technology solutions are for everyone
Motivate sales teams

They can help to motivate and engage your indirect sales team

Build your brand

They can help to build brand preference, ensure product knowledge, and service quality align with your standards

Improve performance

They allow you to gather all the data you need to drive more intelligence, improve performance and ROI to increase brand visibility, and stand out from the crowd
See how to supercharge your reseller incentive programme