Say 'thank you' to employees with an end-of-year reward
Right now, how you choose to reward your staff for all their hard work over the year matters more than ever. We've got a range of employee rewards and gifts that will hit the right note and support employees who are struggling with the cost-of-living crisis, including the cost of Christmas.
Christmas gifts and year-end rewards your employees will truly value
Our range of employee rewards will help you to show your appreciation to staff in a way which is more meaningful, whilst catering to a diverse and hybrid workforce. Whether it's a one-off reward or a longer-term recognition program to keep your team motivated we've got the ideal solution for your business. From distributing eGift vouchers to popular high street brands to incentive award card accepted at thousands of retailers worldwide. With Edenred, the possibilities are limitless.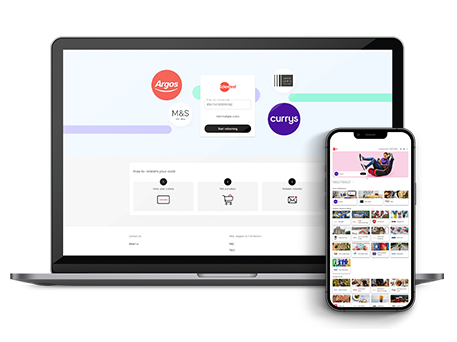 Discover the perfect end-of-year reward!
Employee rewards and gifts from our strong network of retail partners
Select eCodes - employee vouchers
Reward your team this year with Select eCodes; employee vouchers that can be sent instantly and can be spent at over 100 high street brands including travel, leisure, tech and more

Help reduce the stress of the cost of living this festive season and opt for our Select Eat or Grocery redemption catalogues for specific food support

Give your team the gift of giving this Christmas by issuing them with Select eCodes that can be redeemed for gifts for their family or family. The possibilities with Select are endless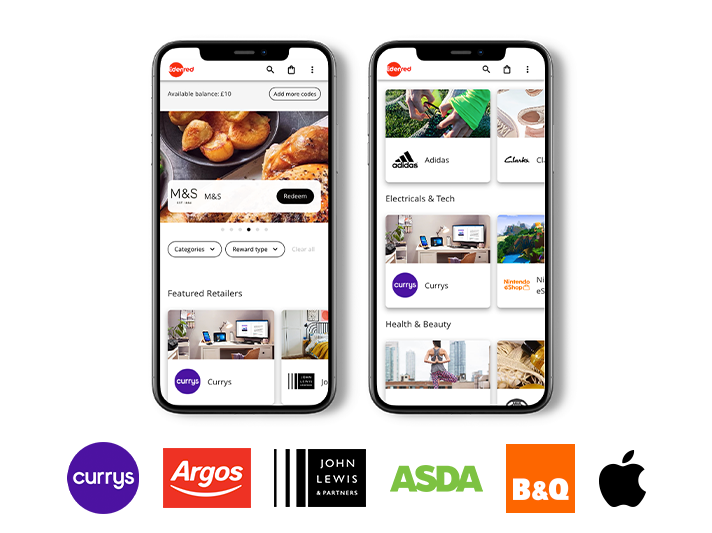 Incentive Award gift card
Provide unparalleled flexibility with an incentive award card that is accepted at 32 million locations worldwide

Go beyond recognising your team to just at the end of the year with an incentive award card that can reloaded however frequently you wish

Our prepaid cards are compatible with Apple Pay and Google Pay for safe and fast digital wallet payments
Ticket Restaurant gift card
A prepaid supermarket, food and restaurant card to support with rising food costs
Can be spent at all supermarkets, grocery stores and food outlets within the Mastercard® network
They can be offered as a one off, or reloaded multiple times, e.g., for a monthly payment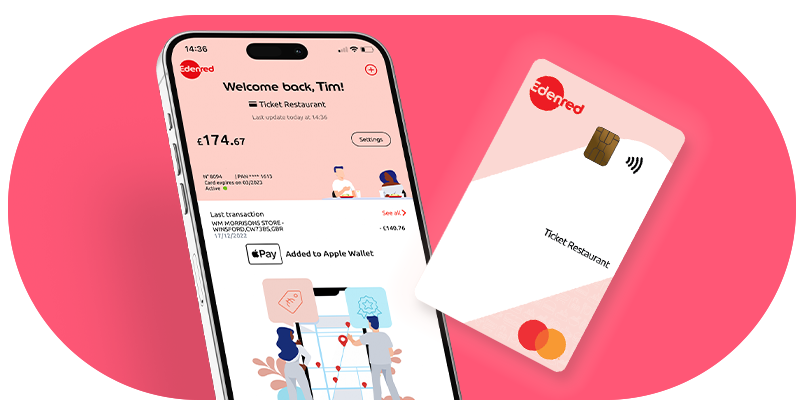 Employee discounts & cashback
Help your team save over the Christmas period with our employee discounts platform, giving them the freedom to purchase eGift cards to all the major high street brands at a discounted rate. Whether it's tech, fashion, homeware, leisure, or groceries there are countless savings to be made. Our Edenred Savings platform also comes with a cashback module that enables your team to save on everyday transactions.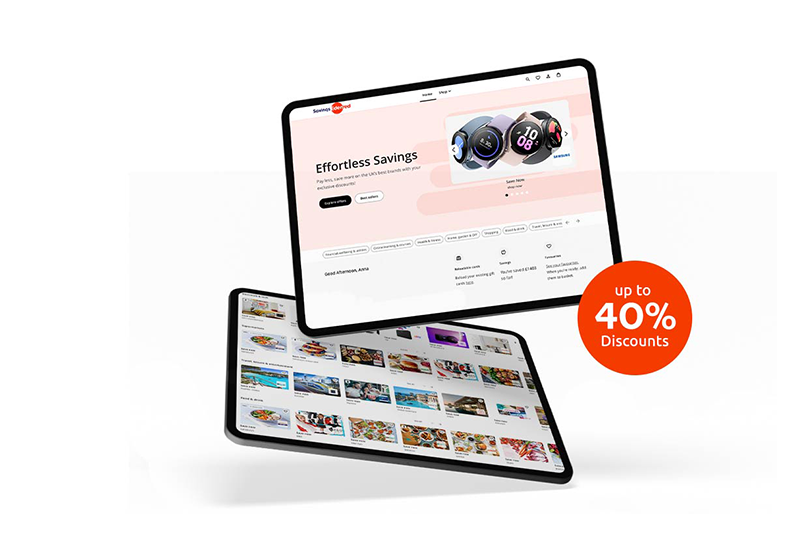 The appreciation advantage: getting year-end rewards right

Christmas is a great opportunity to say thank you to staff for all their hard work and achievements. Based on fresh research and over 30 years' experience, our new guide provides answers to the questions we are frequently asked by our clients.
Trusted by 000s of corporate clients, including:
See it for yourself
Ready to find out more about our platforms? Get in touch today to book a no-obligations platform demo.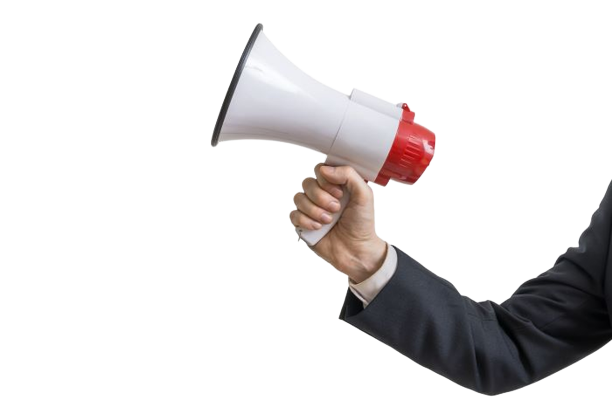 Products you may be interested in:
Employee Discounts

Easily give your team access to hundreds of employee discounts from a range of top brands including tech, fashion and travel

Select Incentive eCodes

Select eCodes make it easy for any organisation to send personalised eCodes rewards to employees in 3 simple steps

Prepaid cards

Discover a secure, efficient, and engaging way of paying out rewards and incentives with prepaid cards

Platforms overview

Edenred offers a comprehensive solution for companies to enhance employee engagement and motivation find the perfect solution for your business

Ticket Restaurant

Help your employees stretch their wages further with the ticket restaurant card, a prepaid card that can be spent at supermarkets, grocery stores, food outlets and restaurants

Eyecare vouchers

The Edenred eyecare vouchers scheme enables organisations to protect their employees' physical wellbeing and eye health, with an easy to use management program
Check out our latest resources