Get more with an industry-leading employee benefits platform
100s of discounts to top high street brands
Reward staff with employee vouchers that can be redeemed at countless retailers
Peer-to-peer recognition platform to keep employees engaged & motivated
How to provide the perfect employee benefits platform
Employee benefits platforms have become essential for every company with the cost of living creating a strain on employees. Employers are taking the necessary steps to support their team's financial and mental wellbeing.
Edenred offers a comprehensive solution for companies to enhance employee engagement and motivation. This includes peer-to-peer recognition for deserved praise and an employee discounts platform and other financial incentives to help stretch wages.
If you lack an employee benefit platform it's time that you look to implement one to retain staff and attract top talent to help your company grow.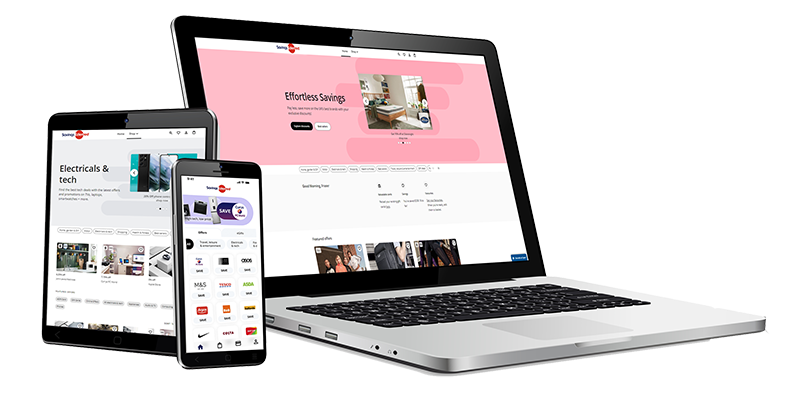 Select eCodes vouchers the perfect year end reward
Give a festive 'thank you'
Show your appreciation to employees for their hard work in 2023 with a personalised reward which supports financial wellbeing.
Our select eCodes vouchers and prepaid gift cards offer huge choice for employees at the UK's top online and high street brands

.

Our prepaid gift cards can also be redeemed at local businesses to support your local community.

Quick and easy to set up, with minimal admin and hassle.
Plan ahead and get the perfect gift ready to go in no time at all - get in touch to find out more today.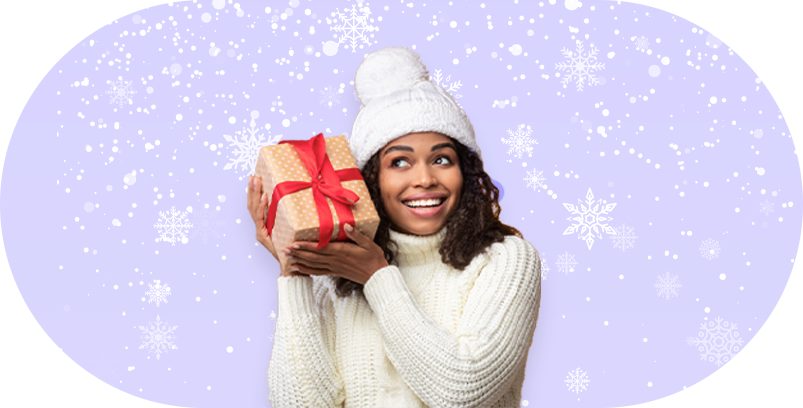 How can the Edenred employee benefits platform benefit your business?
Finding an employee benefits platform that meets everyone's needs can be a challenge. It's key to provide a solution that incentivizes employees to be engaged by addressing their financial and mental wellbeing.
Our range of solutions give you with all the tools you need to keep your team motivated whilst driving performance:
Select eCodes: vouchers for employees
Select eCodes are an excellent way to keep your team engaged and motivated by enabling your business to distribute vouchers for employees that can be redeemed at hundreds of retailers.
Select eCodes are ideal for end-of-year rewards or recognising individual's hard work as well as showing you care on a personal level by acting as a great gift for; weddings, birthdays, new addition to the family, or a new home.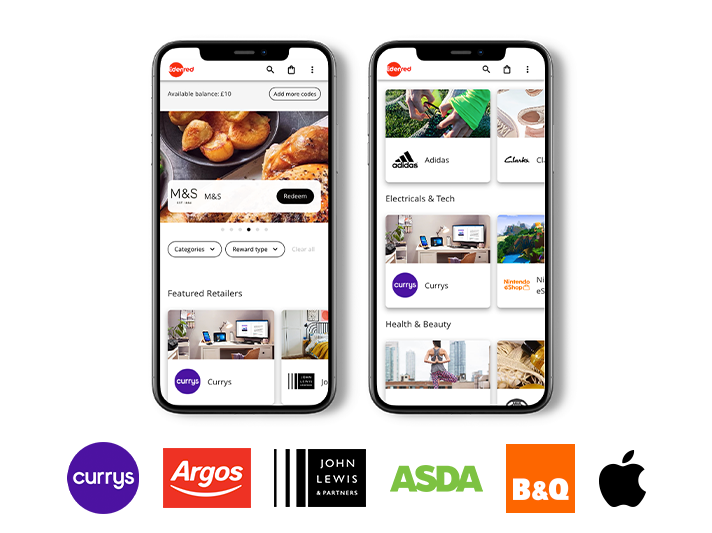 Employee discounts
With the cost of living creating greater financial strain on your employee's lives the Edenred savings platform is the perfect solution to help your team stretch their wages further. Provide your team with discounts to; everyday essentials, utilities, tech, holidays, and so much more.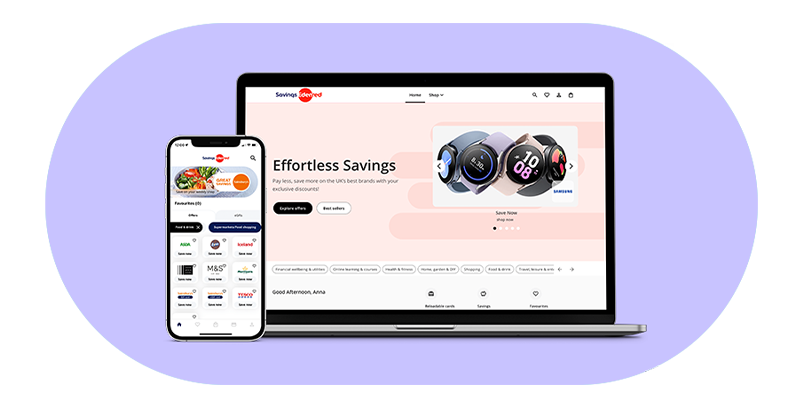 Prepaid cards
Open up spending with the Mastercard® network giving your team flexibility to spend at millions of retailers worldwide.
The incentive award card enables your recipients to choose the reward that is personalised to them
Help your employees' wages stretch further with Ticket Restauarnt card, it can be used at supermarkets, grocery stores, and restaurants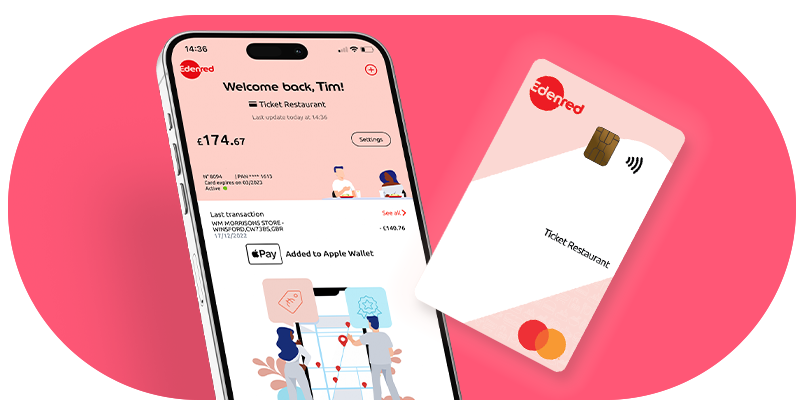 Greater savings with cashback!
Edenred Savings platform comes with an enhanced cashback module, enabling your employees to start earning extra cash and save more each time they make a purchase with participating retailers.
With over 4,000 merchants participating the opportunities are endless. Cashback savings are deposited directly to the employee's bank account. It is easy, fast, and secure, a terrific way to earn and save extra cash.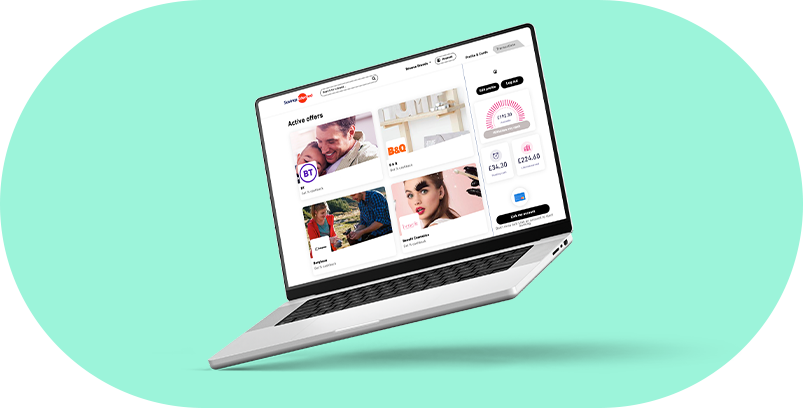 Interested in our employee benefits platform? Talk to us today!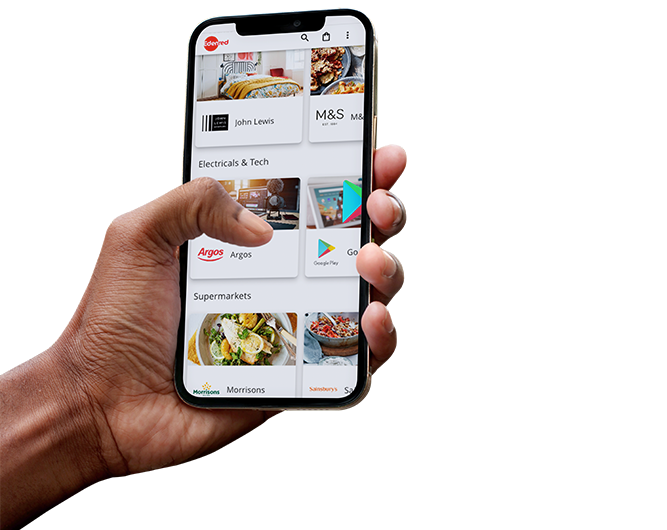 Products you may be interested in:
Employee Discounts

Easily give your team access to hundreds of employee discounts from a range of top brands including tech, fashion and travel

Select Incentive eCodes

Select eCodes make it easy for any organisation to send personalised eCodes rewards to employees in 3 simple steps

Prepaid cards

Discover a secure, efficient, and engaging way of paying out rewards and incentives with prepaid cards